Welcome to the ZArtTonesDotCom Promotions page which lists artwork promotions, music promotions, library promotions, college promotions, and project work opportunities. Dates of the promotions and the specific guidelines are also noted.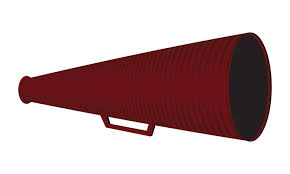 Unless otherwise noted here, all inquiries must be correctly titled in the subject line of your email and sent to:
contact@zarttones.com
This promotion related email address may change periodically.
Z Artist Spotlight page is open periodically to submissions by visual artists ages 21 and older. Submission calls will be made via Google+ and here on the ZATDC Promotions page.
Work may include any of the following: drawings, paintings of any media type, carved print work, pottery, sculpture, photography–black and white or color, computer graphics, or latte art. Self-portraits and portraits of persons will not be accepted. Only digital submissions will be accepted.
Promotion Artwork for Z Artist Spotlight Page
This promotion project/contest is currently closed but may reopen.
Visual artists 21 and older, request permission to submit a black and white design for use to promote Z Artist Spotlight page at Z Art Tones Dot Com. Creators of the top five designs will receive $25 and entry into a vote for the winning artwork. The winning artist will receive an additional $50. Entries will be displayed in various places during the initial stages of the competition. The winning artwork will be displayed in various places and used on Z Art Tones Dot Com merchandise such as T-shirts which will be awarded to featured artists who qualify. Unique lettering and a hip, artsy image is encouraged. Design should include both the page name and the website name. Example phrases: "Be in Z Artist Spotlight at Z Art Tones Dot Com," "Z Art Tones Dot Com puts Z Artist Spotlight on You," etc. and may include a stylized animal or human form which represents an artist type. Request submission permission before attaching your artwork in jpeg format. Email:  zarttonesdotcom@centurylink.net *****Subject line should read: Design Submission Request.
Public Libraries (2016)
During 2016, United States and Canada public libraries may request a complimentary Pam Brandis CD album by emailing or writing to Reflex Records, including the librarian's or director's name. See contact page for mailing address.
Music (ongoing)
See the Pam Brandis Sounds page for a list of album tracks currently available for listening. Watch for new songs from Pam Brandis album four, "Horizons" to begin appearing during the summer of 2016.
College Newspapers (2016)
During 2016, U.S. and Canada college/university newspaper staff may request a complimentary Pam Brandis "new blues" CD album by emailing advertising contact information, including complete mailing address.
*****Newspaper name must appear in the subject line.
Z Art Tones Dot Com Jobs
The following job is currently closed to new applicants.
Post Date: 11-27-16
Job Title:  Virtual Assistant / Music Promotion
Watch for ongoing freelance job postings at Upwork.com.

Request permission to send your resume:  contact@zarttones.com
Thank you for visiting Z Art Tones Dot Com.